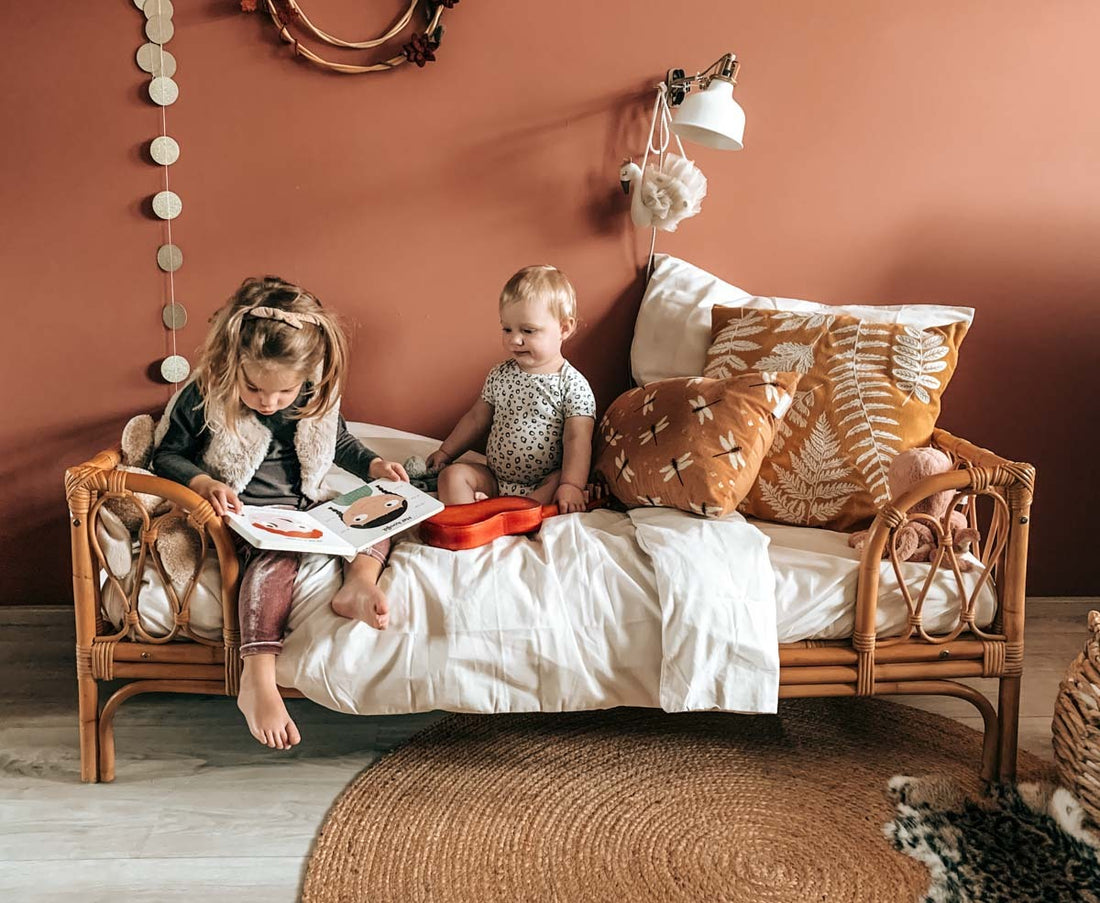 Rattan is a material derived from the rattan palm. It is a hard type of liana that grows in tropical rainforests. Most types of rattan are climbing plants, but there are many different types.
What is the difference between rattan, wicker and bamboo?
There is some confusion between rattan, wicker and bamboo. That is not surprising, these materials are also very similar. But where rattan is a kind of liana that grows in the tropical rainforests, reed is an aquatic plant and in principle not suitable for making furniture.
Unlike rattan and wicker, bamboo is hollow inside and therefore a lot lighter. Bamboo is a type of grass. Bamboo also grows like cabbage and that is why these materials are nowadays seen as the sustainable replacement for wood. It is a strong, flexible material and is easy to shape and bend. Perfect for making furniture!
Sustainable substitute for wood
Rattan grows very quickly and needs little water. You will no longer find this liana species only in the jungle, it is now impossible to imagine the interior without it! The use of natural materials immediately gives a warm appearance to your interior. It is therefore not surprising that you can find a rattan product in almost every room of the house these days! And… it is also incredibly sustainable. Win win!
Handmade
Nowadays people opt for sustainable! Then you are in the right place with rattan furniture. People often want something exclusive, something original. Our furniture is made entirely by hand and is therefore always unique!
Toddler bed "Sam"
Our insanely beautiful (unisex!) toddler bed "Sam" is really a real eye catcher in the nursery!
The toddler bed is designed for children from 2 years old. The minimalist design makes the toddler bed very nice in the room of boys and girls. We have chosen a warm 'honey brown' color for toddler bed "Sam", which looks extra warm in the children's room.
The size of 140×70 cm ensures that your child has enough space in the junior bed, but at the same time it is still cozy enough, so that the transition from the cot is not so great. You can use the cot up to about 7 years old.
Looking for inspiration?
Take a look at our Instagram and Facebook page for styling inspiration for your toddler room.